To the Class of 2019
An open letter from the Class of 2018
Hang on for a minute...we're trying to find some more stories you might like.
As this last month of the school year comes upon us, the seniors are reminiscing about their last days of being a student at Teague High. This year has been filled with stressed nights, long scholarship essays, acceptance letters, and newfound knowledge about how stressful college is without actually being in college. For the upcoming seniors, it's a new and exciting year that has never been like the past 11 years. To the Class of 2019, the graduating Class of 2018 would like to give you some advice on what the upcoming year has in store for you and what you can do to prepare yourself on the journey to come.
Scholarships are key
Once you find out the cost of a single semester, your stomach will drop and that's okay. Be sure to apply for all the scholarships that our school has to offer, and there are plenty outside of school. Grants are also great too. COMPLETE YOUR FAFSA WHEN IT OPENS. I never knew how important the Free Application for Federal Student Aid was until I applied and got loads of money from the government. All colleges require to complete your FAFSA and the sooner you do it the more money you will get.
Pick a path that is right for you
Don't go to the biggest four-year university just because your best friend or boyfriend is. Choose a place you feel is the best place for you to be and go there. Different colleges will give you different financial aid and opportunities. Go to college for you and not someone else, because that someone else isn't going to help you pay your student loans off. And maybe the path you take is the military, that is okay. The military is great too, and the free college is really nice.
Get a job
Getting a job can be really scary, especially if you need the money to pay bills. But getting a job can be important for your senior year. You learn to be more responsible with time management. You learn how to deal with angry customers that got hamburger on their pizza instead of pepperoni. The money you earn can go towards so many things that you didn't expect to pay. In October alone, I spent about $500 just for fees that I needed to pay for both college and high school. So yeah, my job made a huge impact on my senior year.
Breathe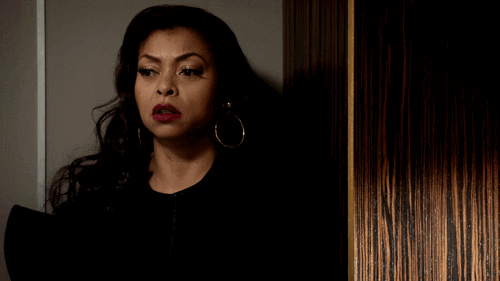 Senior year will be stressful in a different way. Don't forget to breathe through it all. You'll make some big decisions that could change your whole life, but don't let it stress you out too much. One day it will all be over and it will be your turn to walk across the stage to get that blank piece of paper with a string wrapped around it. Make sure you're still alive and breathing before the end of it all.
Have fun
Through all these deadlines and preparations, having fun is the number one best thing you can do your senior year. After this next year, you won't see them for awhile. Make connections you didn't have before. Join a new organization because it is never too late. Make the most of it with the people next to you. New goodbyes will be sad but old hellos will be good.
Goodluck Class of 2019.  We know you'll be great and improve our school for the better. Just remember the Class of 2018 when you're contemplating on whether this last year is worth it after all this time. And always, always remember this… the Class of 2018 will always be better ;P.